More LOTR:M Cards
As of today, I am officially done with my
Lord of the Rings: Masterpieces
cards!! All 1,106 have been sent to Topps. Whooo :)
Here's another sneak peek for ya: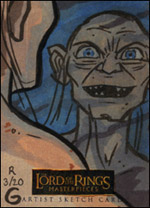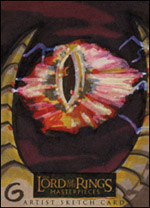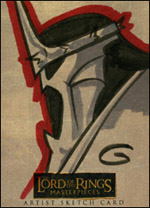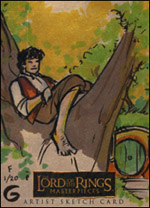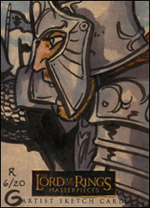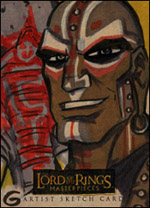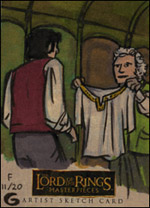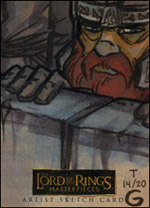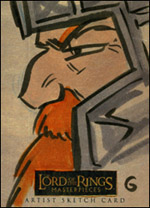 I definitely had fun working on this set. I really had a chance to throw my styles all over the place -- there's some really quick sketches, some super-cartoony stuff, some polished ones that I spent a long time on. It'll be fun to watch ebay when the set comes out. After doing so many cards, by that time I'll probably forget what half of my cards looked like. heh
And, yes, I'm getting six of my cards back from Topps -- and I'll be selling 'em on ebay. I'll announce it here in my blog when that happens (expect mid or late October, when the cards arrive in stores).